We're Hiring: Director of Sales & Marketing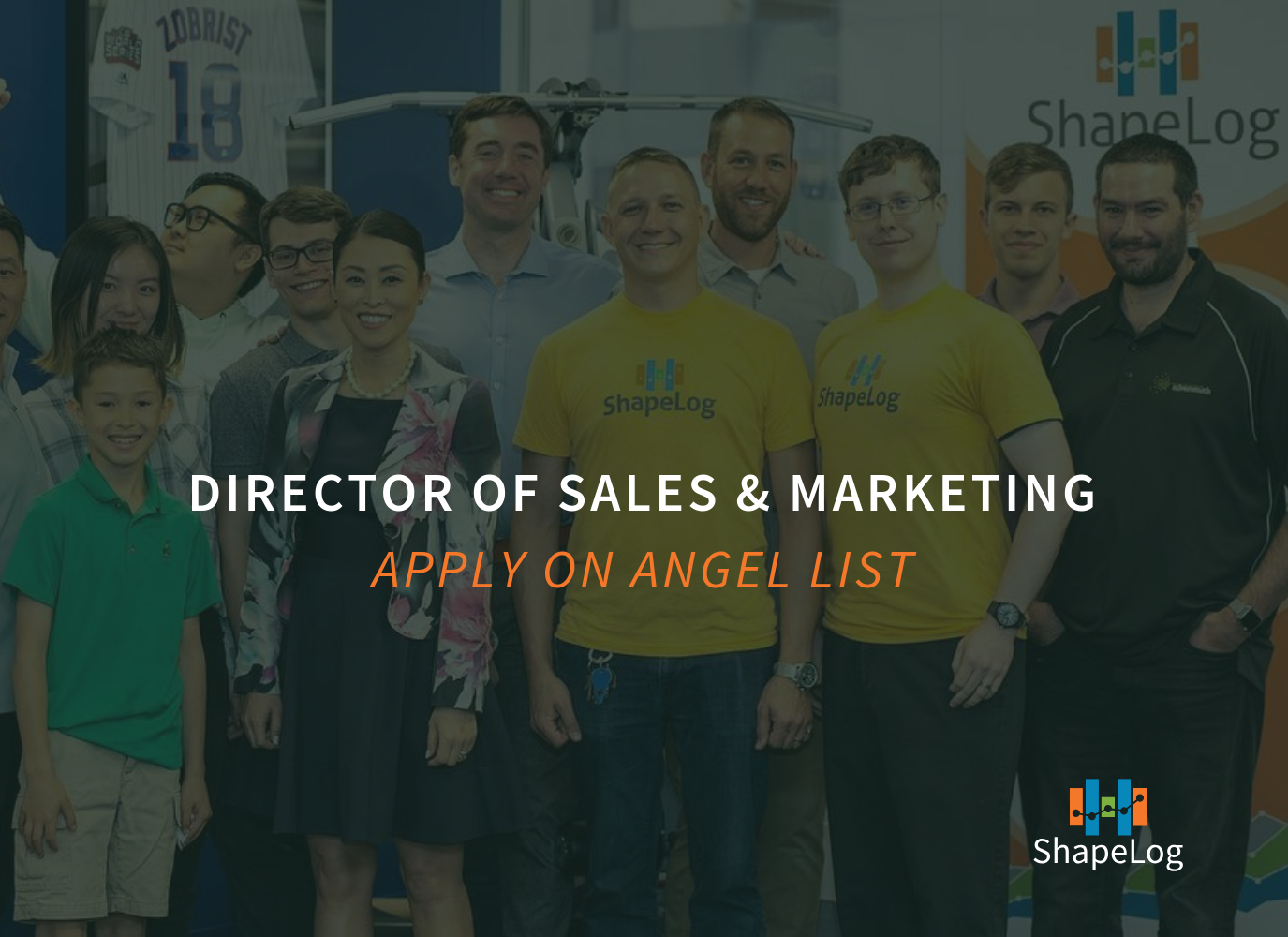 ShapeLog is an award-winning fitness technology startup that just raised a successful Series A financing. After more than two years of product development, testing, and market research, the company is making waves in 2019 with the launch of our connected strength training platform in the gym, physical therapy, and research markets. We are geeks who care deeply about delighting customers and making a positive impact on the world. We are seeking a leader to drive sales and marketing.

THE ROLE: DIRECTOR OF SALES & MARKETING
Director of Sales & Marketing reports to the CEO. We're seeking an experienced candidate with a track record of selling innovative products to at least one of ShapeLog's markets. Customers fall into two categories:
1. Commercial gyms
2. Exercise Science / Rehabilitation / Physical Therapy / Hospital Systems
Large customers in both categories will be serviced through OEM partnerships. Smaller customers will be serviced directly or via digital partners. Director of Sales and Marketing will oversee all revenue generating activities, including all sales and marketing activity. ShapeLog is a distributed team, with offices in Evanston, IL, Ann Arbor, MI, and Grand Rapids, MI.
Advantage of distributed team : Proximity to customers, investors and talent
Disadvantage of a distributed team : Not often are all in the same room
We bridge distance with technology tools such as Zoom, Slack. Let's discuss how this influences our culture and your role before accepting.
Key Role Attributes :
● Contribute to – lead! – a positive culture
● Execute a plan for selling into commercial gyms
● Execute a plan for selling into hospitals and rehabilitation centers
● Act. Drive sales.
● Increase brand recognition and acceptance in the health and fitness markets
● Help clarify and articulate a clear product vision

Here's what success looks like:
● Sales pipeline and dollar growth. Healthy blend of seed->grow->harvest.
● Industry leading customer happiness and product quality
● Growing user base and market education.

TIMING OF PROCESS
2019 will be a big year. Understanding the roles and vision of the founders is important. We'll need to spend time together in the recruiting process to align on a shared vision for the company. The position is available immediately, but we are taking our time to make sure fit is genuine and sustainable for both you and for the company. After a successful phone interview, we'd like to try working together on a project. You'll get paid. It will be a real project that helps the company and at the conclusion of the project both parties will have a better sense for how strong the fit is.