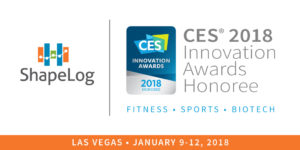 ShapeLog is a business-to-business fitness technology company with patented strength tracking hardware and the world's first strength training data API.
We're helping to define standards for strength training data so every workout can be tracked and available to fitness clubs, developers, equipment manufacturers, and users everywhere. Over the past year we've accumulated the largest strength training data set in the world and here's what we've learned:
When we keep track of what you're doing and teach you how to do better, your performance improves.
Pretty obvious, right? So why is strength equipment still dumb?
---
ShapeLog's API Helps Developers Build New Digital Experiences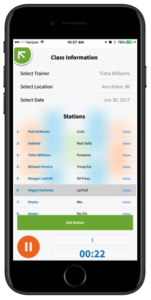 Now trainers can design and run workouts from their phone. Trainers love it because they learn can organize their clients and make more money running new classes and small group workouts.
This is one of many apps that integrate with ShapeLog's API. ShapeLog creates some of these apps, but so do our fitness equipment manufacturing partners.
Other Ways to Use ShapeLog:
Asset Management tool for fitness clubs
Coaching and workout planning tool for members
Integration with commercial club ERP systems
Integration with existing OEM apps
ShapeLog provides a foundational technology that illuminates huge blind spots that currently exist for members, the club staff, and the corporate office.
Fitness equipment manufacturers and club owners: The connected strength services market is wide open.  Let's start building and selling the revenue-generating services people want to buy.