ShapeLog Announces 'Strength Tracker' Patent Approval at CES® 2017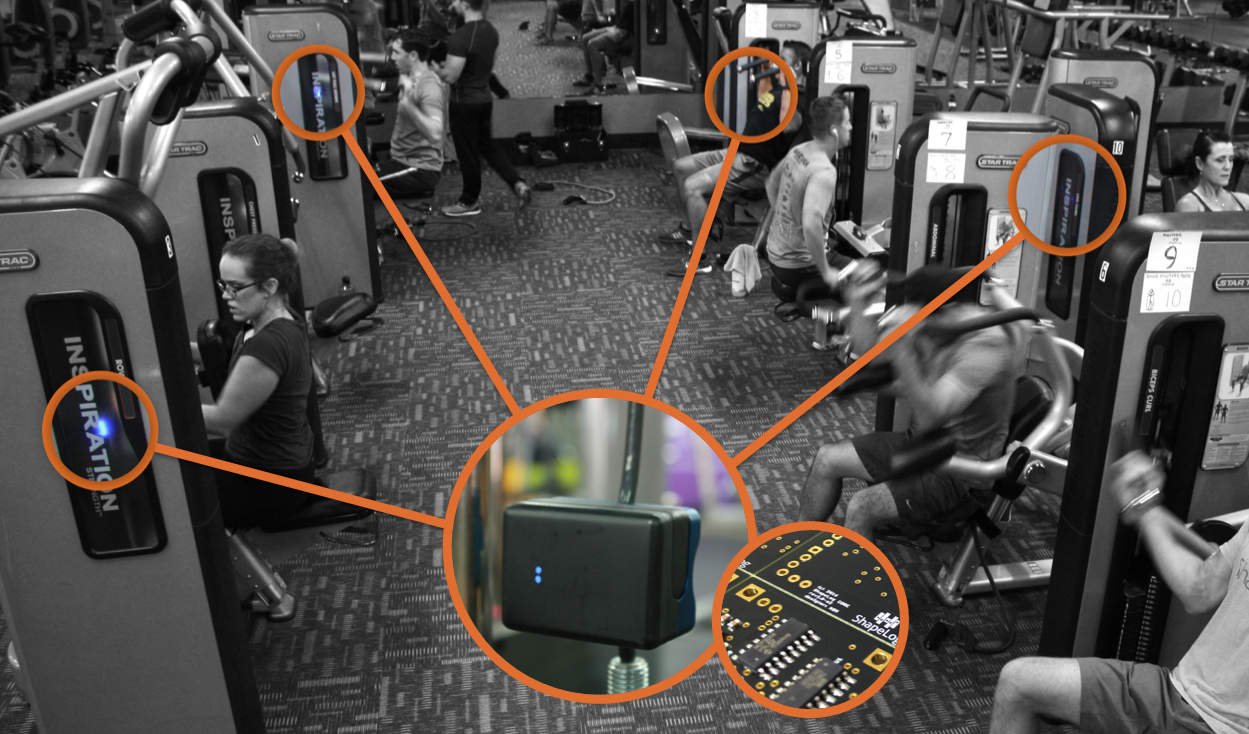 LAS VEGAS, NV – Jan. 4, 2017
ShapeLog, a fitness technology company based in Ann Arbor, MI, today announced the USPTO has allowed the patent of their core technology. All claims were allowed, thereby creating a new category of fitness tracking devices. ShapeLog's strength trackers automatically log strength training workouts in high definition – creating the world's largest strength training dataset.
Since accelerometer-based wearable devices and apps can't detect the amount of weight lifted, strength tracking has only been possible with expensive, specialized equipment. ShapeLog's low-cost retrofit solution makes strength tracking possible for mainstream gym users. Pre-installed trackers allow for a seamless workout experience – users don't need to wear or carry a ShapeLog gadget.
By capturing high-resolution strength training data for everyone, ShapeLog's software learns about each user and provides increasingly personalized coaching possible.
"The increased use of biometric sensors is exciting, but there are limitations to what they can see and do. We want to make all of those wearable devices more valuable by feeding them critical data about what the user is really doing." said Dr. Nolan Orfield, who filed the recently approved patent application more than two years ago.
ShapeLog will be showcasing its strength tracking technology in Tech West, Sands Expo, Eureka Park, booth #50500 at CES® 2017, taking place in Las Vegas from January 5-8. They are hosting a data-driven strength training workout at Anytime Fitness in Las Vegas on Friday January 6th, and have an ongoing pilot at several Anytime Fitness locations through March. To arrange a briefing, please contact: brian@shapelog.com.