Introducing the "8-week ShapeLog Challenge"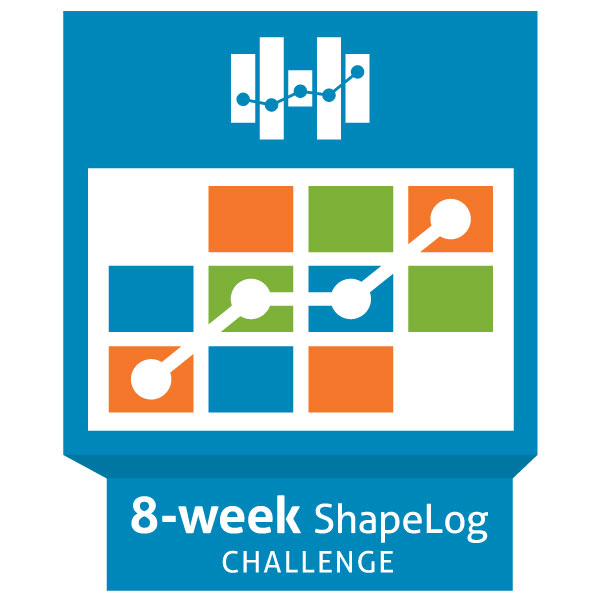 ShapeLog is launching a new program at Anytime Fitness: The "8-week ShapeLog Challenge"
Here's what to expect:
Janelle – your favorite trainer and group fitness instructor – is redesigning the workout curriculum (total body workout, fresh format)
Group workouts will take place Monday and Wednesday evenings for eight weeks starting 9/11.
Space in each cohort is limited to the first 10 people who register:
Registration includes a t-shirt, a spot in the class, ongoing coaching, and prizes for winners at the end
Prizes will go to the people who improve most (sort of like the 'Biggest Loser')
Cost is $15/person or $9 if you sign up with a friend
Users can register at the gym or via the ShapeLog website. More information will be available via email and at the club in the weeks leading up to the event.
---
Why Eight Weeks?
ShapeLog has been continuously streaming strength training data for almost a year in a commercial club setting. We now have one of the biggest and best strength training data sets in the world, which means we can analyze and draw conclusions about what works and what doesn't. Eight weeks is long enough for people to see important gains in strength, explosiveness, and endurance. A shorter program wouldn't allow for noticeable gains to set in. A longer program would provide diminishing returns.
We published the remarkable results of an earlier 12-week program in this white paper, and of course it's always better to stick with a program for a long time, but the 8-week Challenge is intended to be fun and leave you wanting more.
Since there's no fluff in this program, we're asking participants to commit to all eight sessions before signing up. Since admission is capped, we want to be sure everybody sees the full benefits of the program.
---
Why a "Challenge"?
Because it's fun and motivating. Everybody gets a t-shirt and the 'winners' earn prizes for improvement. There's an element of "co-opetition" because prizes will be based on group performance more than individual performance. The idea is for everyone to make strength gains in a safe and fun environment.
---
The 8-week ShapeLog Challenge begins Monday September 11th. To learn more or to follow along, explore the links above or follow #8weekchallenge on Instagram & Facebook.