Meet ShapeLog at COMPUTEX Taipei 2017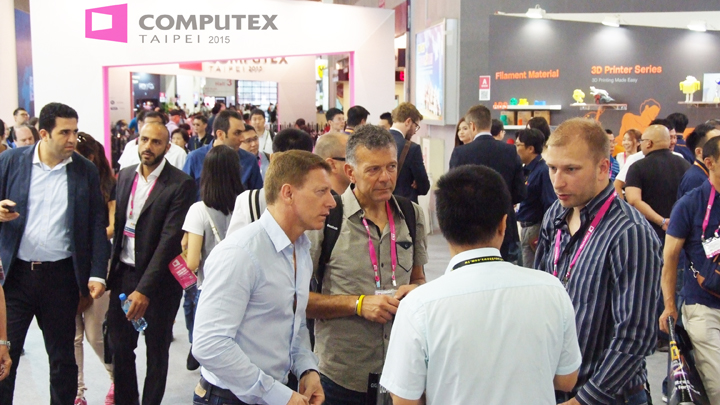 ShapeLog is headed to Taiwan for COMPUTEX Taipei starting May 30th. COMPUTEX is a gigantic technology show, very similar to the Consumer Electronics Show in the U.S.
---
Here's how the organizers describe the event:
Since 1981, COMPUTEX TAIPEI (also called COMPUTEX), has been the world's leading B2B ICT/IoT (Internet of Things) trade show and developing into a global startup platform. While evolving in sync with global ICT industry trend, COMPUTEX 2017 positions itself as Building Global Technology Ecosystems, focusing on 5 main themes: AI & Robotics, IoT Applications, Innovations & Startups, Business Solutions, and Gaming & VR, with 4 featured exhibiting areas: SmarTEX, InnoVEX, and iStyle, and gaming & VR.
Snapshot of COMPUTEX 2016
1,602 exhibitors from 30 countries, using 5,000+ booths
40,969 international visitors from 178 countries
1,800+ world media reporting LIVE
150+ keynotes and forums
---
So why is ShapeLog going to COMPUTEX?
To deepen relationships with existing partners and to meet new partners. Shows like COMPUTEX and CES are magnets for smart people and great companies. In addition to company visits, meetings, and walking the show, we are going to host a fitness industry meet-up on June 1st in close proximity to the show.
Are you going to COMPUTEX? If so, please reach out through the comments, on social media, or through email for more details on the meet-up.
The first drink is on us.