ShapeLog Named as CES 2018 Innovation Awards Honoree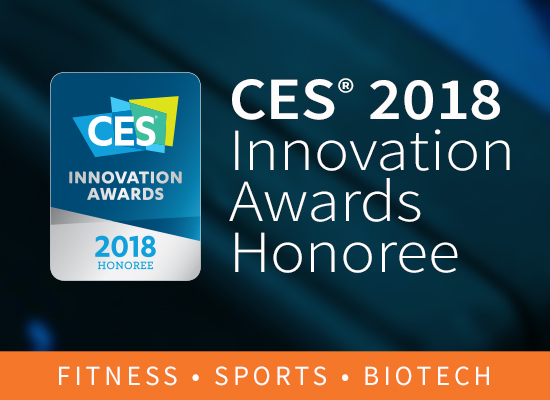 ShapeLog's Connected Strength Training hardware and data platform has been selected as a CES 2018 Innovation Awards honoree in the Fitness, Sports and Biotech product category. Products entered in this prestigious program are judged by a preeminent panel of independent industrial designers, independent engineers and members of the trade media to honor outstanding design and engineering in cutting edge consumer electronics products across 28 product categories.
ShapeLog's strong IP portfolio, compatibility with all brands of strength equipment, long battery life, and ability to identify returning users automatically set it apart from other solutions.
---
Connected Strength Training: Emerging Trend for 2018
The fitness industry has matured beyond wearable gadgets into an era where everything 'just works' together. The award committee noted how ShapeLog's API makes strength training data portable – unlocking an ecosystem of connected strength training products.
ShapeLog is a business-to-business fitness technology company with patented strength tracking hardware and the world's first strength training data API. Every strength workout can be tracked and available to fitness clubs, developers, equipment manufacturers, and users everywhere. Over the past year ShapeLog has accumulated one of the largest strength training data sets in the world.
When the weight room gets 'connected':
Consumers win. Many people are intimidated by strength training, and know they could benefit from it but don't know where to start.

 

As developers and entrepreneurs create new user experiences and new products there will be more interesting choices to engage and retain consumers.
New business models emerge. Innovative startups will see what's happening and build something unique. We're going to be one of those companies.
Existing players are forced to respond. 'Connected strength training' will help everyone in the strength training business, but not equally. Those who evolve with the technology stand to gain (or lose) the most.
Come See ShapeLog at the Consumer Electronics Show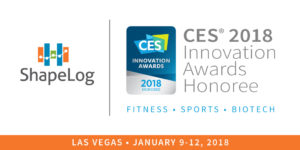 The prestigious CES Innovation Awards are sponsored by the Consumer Technology Association (CTA)™, the owner and producer of CES 2018, the global gathering place for all who thrive on the business of consumer technologies, and have been recognizing achievements in product design and engineering since 1976.
ShapeLog's connected strength training hardware and data platform will be displayed at CES 2018, which runs January 9-12, 2018, in Las Vegas, Nevada.
Entries are evaluated on their engineering, aesthetic and design qualities, intended use/function and user value, unique/novel features present and how the design and innovation of the product directly compares to other products in the marketplace.
Products chosen as CES Innovation Honorees reflect innovative design and engineering in some of the most cutting edge tech products and services coming to market.
Media inquiries: brian (at) shapelog.com