Strength Tracking Hardware Design "Lookbook" for Fitness Equipment Manufacturers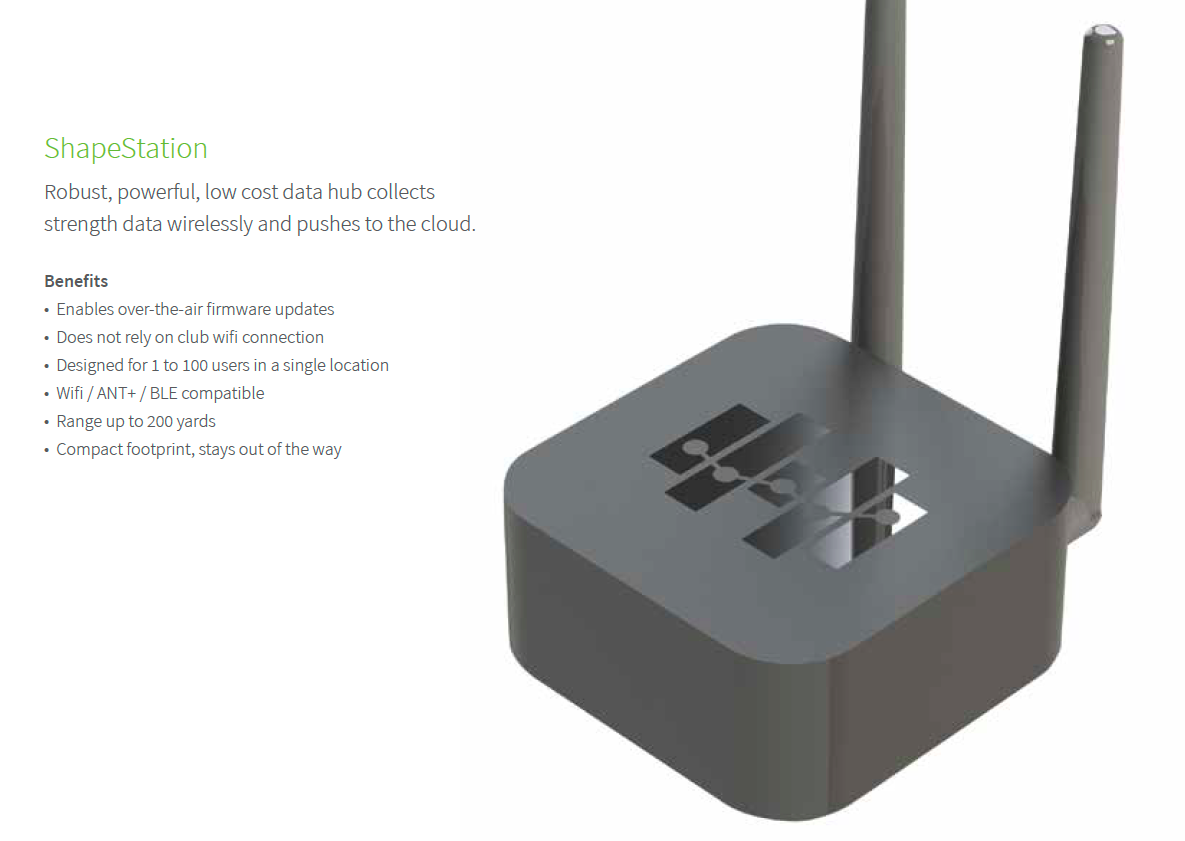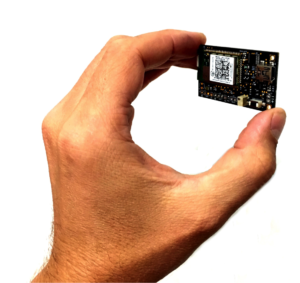 ShapeLog's patented strength tracking sensors and one-of-a-kind API provide the foundation for standardized strength training data. Our boards and data hubs are now available to select manufacturing partners. The new 'lookbook' provides a detailed description of how the sensors can be used in the field. In some cases ShapeLog will bring these finished products into the market. In other cases, your engineering team will want to customize production of the hardware.
Below is one reference design example. It's for our 'universal strength tracker' (ShapeSense Select), which can retrofit selectorize equipment made by any manufacturer in less than a minute. The lookbook contains five additional designs – collectively they cover the entire weight room, including new equipment and free weights.
Rather than reinventing the wheel by developing new data collection hardware from the ground up, we're making it easy and affordable to adopt our flexible, industry-standard solution. By working together, we can bring connected strength training to the world in a way that creates sustainable results for users, and sustainable profits for your sales team.
All of the reference designs in this book use the same, standard chip. It's the same, beautiful data no matter what machine or weight you're using. And all of the data is available to developers via the ShapeLog API.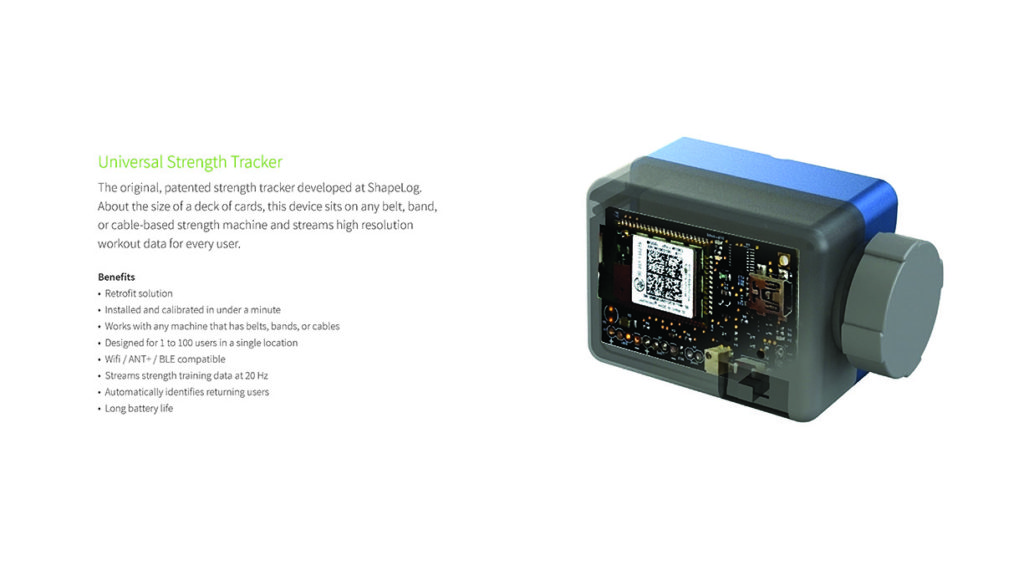 Our lookbook is confidential and only available to ShapeLog partners. If you're interested in partnering with ShapeLog to make the connected weight room a reality, contact us at 833-ShapeLog or info@shapelog.com.