ShapeLog CEO Describes Future of Strength Training on the Fitness + Technology Podcast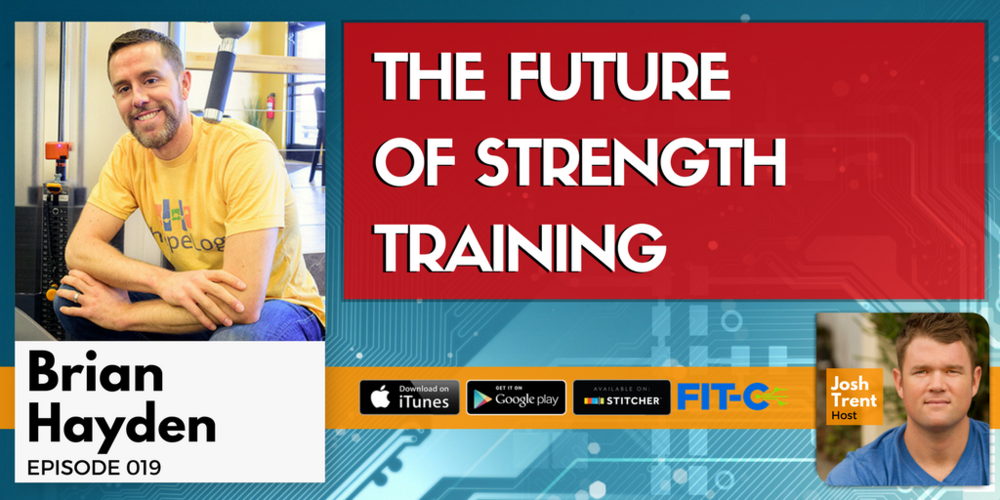 This interview originally appeared on the Fitness + Technology Podcast website, and is available for free on iTunes.
In case you don't know the Fitness + Technology Podcast, here's an introduction:
The Fitness + Technology Podcast is the #1 trusted resource for the accelerating world of fitness technology for club owners, operators, and fitness professionals. Each week, we bring you an expert interview with a global influencer at the crossroads of fitness and technology. You'll get the insights, tools, and inspiration you need to stay connected to the pulse of what matters most for your fitness business in the age of exponential technologies. This podcast is brought to you by the Fitness Industry Technology Council, who is mobilizing resources to drive the fitness industry forward, and representing leading companies and organizations to success through collaboration. This show is supported by Vedere Ventures, a boutique investment and advisory firm helping early mature and late stage enterprises succeed in a new era. Hosted by wellness influencer and founder of Wellness Force, Josh Trent.
Topics we cover in the podcast:
Why the IoT solution for strength tracking is changing our fitness space
How approaching group strength training is inevitably different than normal group classes
Understanding "The Death of The Leaderboard"
Why strength tracking is more "vulnerable" data for clients and new members
How machine learning and AI use data points collected from stand alone equipment sensors
Why Brian chooses to teach B2B at the university to maintain his vantage point in our space
What smart club owners, operators, and trainers can do with the IoT sensors like ShapeLog
What the future of strength training, combined with wearables and IoT sensors like ShapeLog, will do to help maximize trainer time and reduce attrition in clubs.
How to radically upgrade the new member experience using tailored programming with the IoT
Top 3 Takeaways From The Show
The way our industry strength trains and how we track it is changing. Personalized workout plans, automated tracking, accountability and motivation are all things that great trainers and coaches already do, but with these retrofitted sensors that use the IoT to automatically track strength training workouts, the trainers and coaches of today and in the future will have technology on their side.
Strength training is the second most popular form of exercise with health benefits that surpass many other modalities. With the Internet of things and sensors like ShapeLog guiding new members into a dynamic and engaged initial 30 day experience will help club a operators  bottom line. Not only reducing attrition, but through increasing the likelihood of member's results – which is why they came into the club in the first place.
The personal training model in our space does not scale, and that's a problem for trainers, clients, and fitness clubs. However, group training that's data-driven is a perfect marriage with personal training when contextualizing the data and making complicated numbers easy for everyone to wrap their heads around and take inspired action from. This must be one of the missions for the greatest coaches and clubs in our space. Most people who start working out just want to know what to do Whether you're data-driven or you just want the right direction based on the data your body is creating,  the Internet of things is showing us with companies like ShapeLog that we can provide a trusted On-Ramp solutions that will benefit the user and member for the long-term.
Power Quotes From Brian
"Strength training is the second most popular form of exercise – right behind walking. Strong is beautiful, measurable, and the best way to stay healthy at every stage of life. Understanding a few key metrics about yourself has the potential to change your life forever." –  Brian Hayden on the Fitness + Technology Podcast
"Trainers don't 'scale', and that's a problem for trainers, clients, and fitness clubs alike. People in the U.S. spend more than $10B on personal trainers in the US. every year. Those 6.5 million people will use this information to have better conversations with their trainers. Good trainers have told us that they welcome those conversations – visibility of client data is a 'magical bridge' that keeps clients engaged and less likely to drop out of the program." – Brian Hayden on the Fitness + Technology Podcast