Boring but Important: New ShapeLog Strength Training API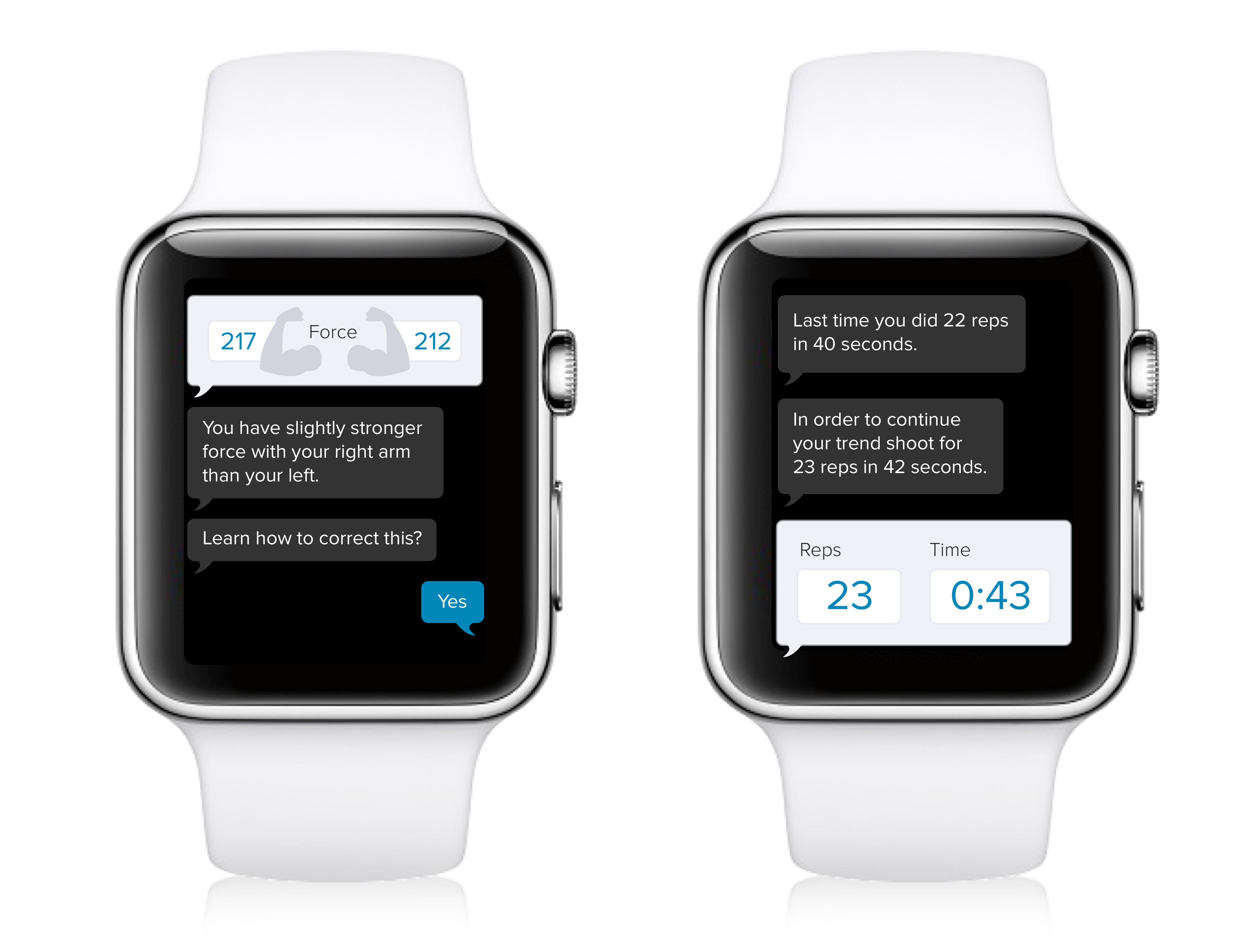 Developers of digital health and fitness products now have access to a rich new dataset: ShapeLog's strength training data is now available to partners via the ShapeLog API. The data is standardized, portable, and consumable by any app, wearable, or software platform where users track strength training performance.
APIs are like offensive linemen – boring but important. Fitness APIs provide the raw materials that trainers, coaches, club owners, equipment manufacturers, and athletes need to create digital products and experiences. Steps, cycling, heart rate, and running data have been available via API for years. This is the first time strength training data has been available in this highly-consumable form.
---
Here's what the ShapeLog API can do for fitness clubs: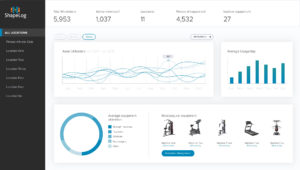 Asset Management API: Your Eyes & Ears on the Ground
ShapeLog helps fitness club owners understand what's happening on the club floor. Using the ShapeLog API helps club owners operate more profitably by providing:
Tools to make data-driven equipment purchasing decisions
Data to optimize the layout of the club floor
Real-time or Historical reports
Marketing Intelligence API: Sell More, Churn Less
Club owners can influence member behavior when they understand who is (or isn't) doing what on the club floor. The ShapeLog API allows fitness clubs to:
Segment members for targeted marketing
Reward and encourage power users
Identify and reach out to members who are likely to quit
Offer customized programming to targets individual users
Sell additional services and products to existing members
---
Here's how the ShapeLog API helps app developers: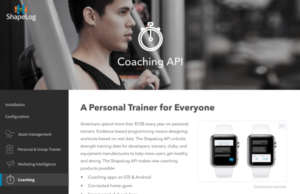 Coaching API: A Personal Trainer for Everyone
Americans spend more than $10B every year on personal trainers. Evidence-based programming means designing workouts based on real data. The ShapeLog API unlocks strength training data for developers, trainers, clubs, and equipment manufacturers to help more users get healthy and strong. The ShapeLog API makes new coaching products possible:
Coaching apps on iOS & Android
Commercial club solutions
Physical therapy and corporate wellness programming
---
ShapeLog's API also helps fitness professionals: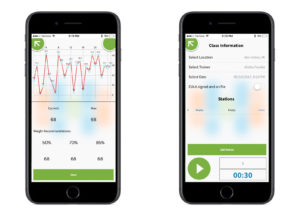 Personal & Group Training API: Turn Trainers into Super Heroes
Technology can help solve the biggest problem facing clubs and trainers: Trainers don't scale. By providing trainers with access to smart tools, they can generate more revenue and help more people get healthy and strong. The ShapaLog API helps trainers:
Design & run workouts from their phone
Automatically track client progress
Offer more personalized attention
---
Why is Strength Equipment Still Dumb?
Our API, and the data behind it, are ready. What about you?
Reach out to us if you're a developer interested in gaining access to the ShapeLog connected strength training API to innovate. We're members of the ANT+ Alliance, Fitness Industry Technology Council, and sit on a couple of the standards committee working groups within the Consumer Technology Association. These are other great places to meet and collaborate.
The connected weight room is happening and we're excited to be in the mix.